Creatief portretteren in de reclame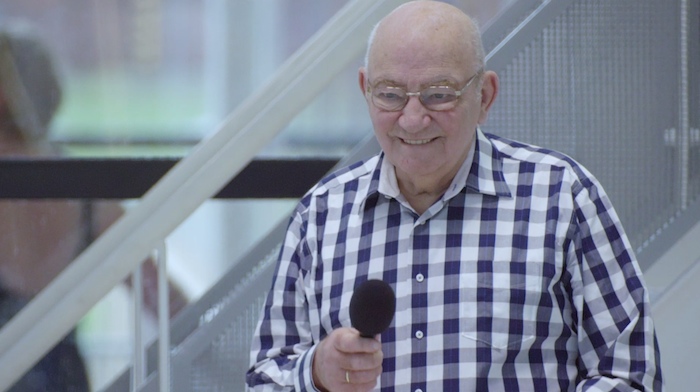 Gemiddeld word je dagelijks geconfronteerd met 4000 reclame-uitingen. Vier-duizend! Merken moeten van verdomd goede huize komen willen ze opvallen. In de zoektocht vooruitstrevend en vernieuwend te zijn deed vorig jaar 'echte emotie' zijn intrede. Pranks, docu-commercials en candid-camera films werden een trend, veelal met onwetende mensen in de hoofdrol. In dit soort films is het portretrecht echter onverminderd van kracht. Hoe gaan reclamemakers om met het portretrecht als de hoofdrolspelers van tevoren van niets mogen weten?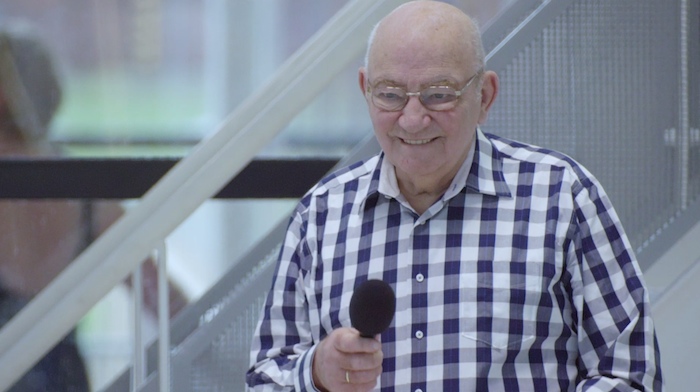 Voorloper in deze trend is nota bene een uitvaartverzekeraar. DELA brengt met haar campagne 'Waarom wachten met iets moois zeggen als het ook vandaag kan' een stukje echtheid op de beeldbuis. De reclames waarin 'echte' mensen 'echte' speeches geven aan een dierbare worden wereldwijd geprezen en zijn onder andere bekroond met de Grand Prix op het prestigieuze reclamefestival in Cannes. De makers verrassen de hoofdrolspelers met een speech van een dierbare. Pas na de verrassing wordt hen verteld dat ze door 8 camera's gefilmd zijn, en onderdeel zijn van een reclamecampagne. Risicovol, want als deze mensen weigeren te tekenen voor het gebruik ervan, staan de makers alsnog met lege handen. Het portretrecht kent geen genade, ook niet als het om prachtige ontroerende content gaat.
Als je herkenbaar wordt afgebeeld op een foto, schilderij of film is er sprake van een portret. Op basis van het portretrecht heb je het recht de publicatie en/of verspreiding van jouw portret te voorkomen. Het portretrecht is persoonlijk en geldt tot wel 10 jaar na overlijden. Er wordt een onderscheid gemaakt tussen het portret in opdracht en – toppunt van originaliteit – het portret niet in opdracht. In het geval van de reclames van DELA hebben we het over een portret in opdracht. DELA is de maker en dus auteursrechthebbende. Dit geeft ze in eerste instantie het exclusieve recht om de reclames te openbaren en te verveelvoudigen. Maar het portretrecht van de hoofdrolspeler kan het auteursrecht van DELA inperken, en zelfs gebruik van de film verbieden.
Juridisch gezien komt er bij deze 'echte' reclames dus veel meer kijken dan bij reclames waarin professionele acteurs de hoofdrol spelen. Acteurs tekenen doorgaans voor de opnames een quitclaim of castcontract, waarin zij afstand doen van het portretrecht. In de DELA films wordt de hoofdrolspelers pas achteraf de quitclaim gepresenteerd. Om het juridisch risico daarvan te beperken draaide DELA al zijn films maar liefst in drievoud. Mocht er dan één iemand geen toestemming geven, zijn er altijd nog twee alternatieven. Een nogal ingrijpende en dure oplossing, zo lijkt het, maar wel effectief. Daarnaast: de andere mensen in de films lijken ook nietsvermoedende passanten, maar werden wél vooraf om toestemming gevraagd. Misschien daardoor iets minder nietsvermoedend, maar ook een figurant heeft een portretrecht.
Het recht zorgt ervoor dat reclamemakers inventief moeten gaan produceren. Alle risico's worden vooraf geïnventariseerd en geminimaliseerd. Ze moeten zich in steeds raardere bochten wringen om portretrecht te coveren en toch creatief te excelleren. Wat ons betreft kunnen die bochten niet krom genoeg zijn en lees je hier binnenkort weer over de nieuwste reclametrends en de bijbehorende juridische consequenties. Mocht het idee worden opgevat middels de beelden van wearables reclame te gaan maken voorspellen wij dat, wat betreft het portretrecht, het einde zoek is.
Bekijk de commercials en achtergronden hier.