"I detest club culture as deeply as I detest anything on earth"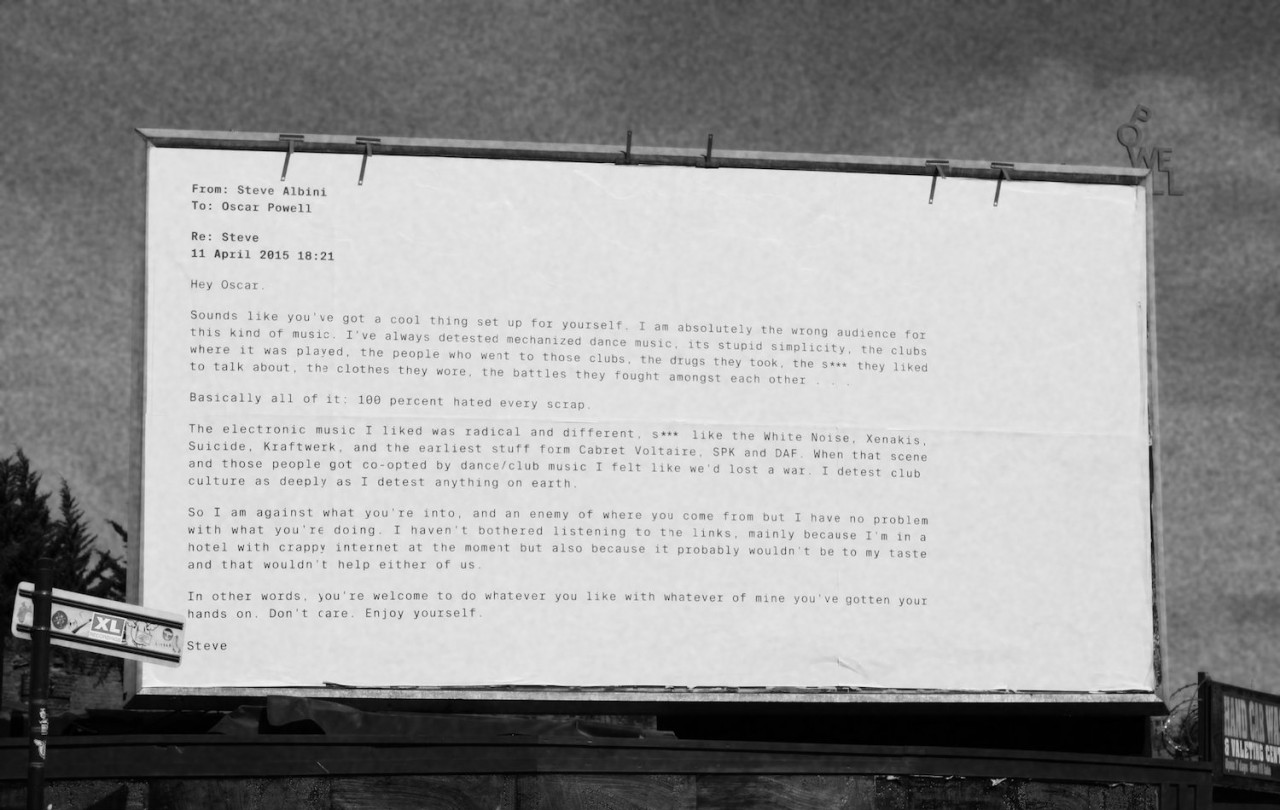 Hoe een simpel verzoek tot gebruik van een sample kan uitlopen op een tirade tegen dance… Dance-producer, Oscar Powell weet er alles van.
Toen Oscar Powell aan Steve Albini (ex-bandlid van onder andere punk-bands Big Black en Rapeman) toestemming vroeg voor het gebruik van een Big Black-sample, greep Albini dankbaar de kans aan om zijn mening over het genre en alles eromheen te geven: "I've always detested mechanized dance music, its stupid simplicity, the clubs where it was played, the people who went to those clubs, the drugs they took, the shit they liked to talk about, the clothes they wore, the battles they fought amongst each other… Basically all of it: 100 percent hated every scrap. (…) I detest club culture as deeply as I detest anything on earth. So I am against what you're into, and an enemy of where you come from but I have no problem with what you're doing…"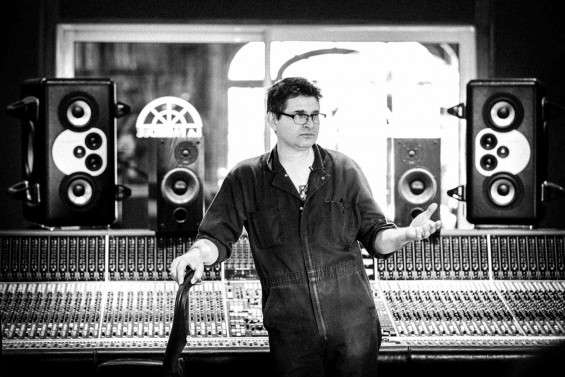 Duidelijke taal dus. Albini liet evenwel weten geen bezwaar te hebben tegen het gebruik van de sample, nog zonder het nummer van Powell ("Insomniac") te hebben gehoord: "I haven't bothered listening to the links, mainly because I'm in a hotel with crappy internet at the moment but also because it probably wouldn't be to my taste and that wouldn't help either of us. In other words, you're welcome to do whatever you like with whatever of mine you've gotten your hands on. Don't care. Enjoy yourself."
Powell, die er de humor wel van inzag, vroeg Albini vervolgens of hij zijn tirade misschien mocht gebruiken voor de promotie van Insomniac. Dat mocht. "Still don't care". Powell vond dit allemaal zo geestig dat hij de e-mail op een billboard in London heeft geplaatst.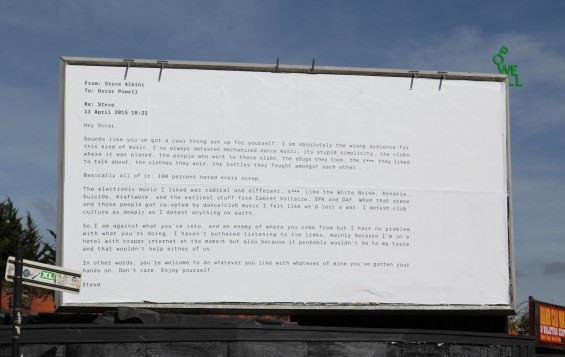 Ging het hergebruiken van alle samples maar zo makkelijk….
Insomniac is op dit moment nog niet uitgebracht, maar het is wel al te horen in deze set van Powell (op 32 minuten).
Deze blog is geschreven door Benjamin.